MEET THE Executive Team
Jeff Brooks – President and Chief Executive Officer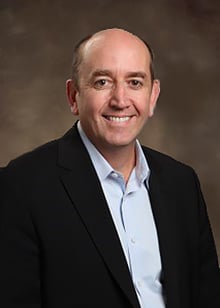 Jeff Brooks was appointed President and Chief Executive Officer in June 2020. He leads all aspects of the company from strategic planning to day-to-day operations and is the leader of the Executive Team and the company. Jeff has been a member of the Board of Directors since 2018 and has served as Chairman of the Board.
Jeff brings more than 25 years of experience in the consumer products industry and has led teams and businesses to success in operational roles based in the U.S. as well as Switzerland, Singapore, and Poland. He previously served as CFO of two different divisions at The Procter & Gamble Company (Global Pet Care and Global Prestige Beauty) and led many of P&G's most significant global M&A transactions.
Jeff is a graduate of Purdue University who in 1984 earned both his bachelor's degree in management and his master's degree in industrial administration.
---
Erin McKone – Chief Financial OFficer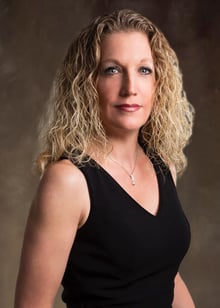 Erin McKone was named Chief Financial Officer in 2019. She leads all financial aspects of the company as well as information technology and human resources.
Erin has more than 20 years of experience. She started her career in public accounting at KPMG and was the Chief Financial Officer at Back to Nature Foods. She has also worked in Private Equity on M&A transactions and provided financial and operational oversight to numerous portfolio companies in the CPG Industry.
Erin graduated from Marquette University with a bachelor's degree in accounting and is a licensed CPA.
---
Greg Fries – Senior Vice President Retail Brands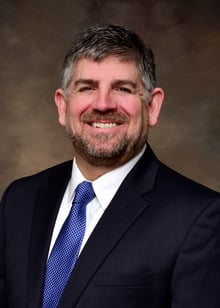 Greg Fries is the Senior Vice President Retail Brands for Guy & O'Neill. A 25-year veteran of the CPG Industry, Greg leads the company's retail business including the innovation, marketing, sales, e-commerce and customer service teams.
Greg joined Guy & O'Neill in 2015 as Vice President of Marketing bringing extensive brand marketing, innovation, retail and general management experience. Greg has championed efforts to improve the company's marketing, sales, R&D and product development capabilities.
Prior to joining Guy & O'Neill, he served in brand marketing leadership roles at Kimberly Clark and retail grocery management roles prior to joining Kimberly Clark.
Greg earned a bachelor's degree in business administration from the University of Wisconsin – Oshkosh and an MBA from the University of Minnesota – The Carlson School of Management.
---
Tarry Zielinski – Senior Vice President Contract Sales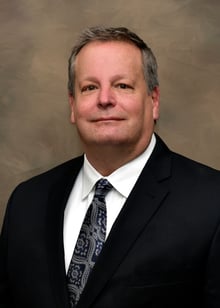 Tarry Zielinski is the Senior Vice President Contact Sales. In this role, Tarry leads the contract manufacturing sales team to develop and maintain strategic relationships with fortune 500 customers in home cleaning, specialty cleaning, personal care and other wipes markets.
Tarry joined Guy & O'Neill in 2006 as Vice President of Sales and has established long-standing relationships with many of our customers. He is a champion for meeting the needs of the customer and has helped drive many manufacturing and customer service capability improvements at the company.
Prior to Guy & O'Neill, Inc, Tarry held sales roles with increasing responsibility at Rexam Corporation. He traveled World Wide developing new business and fostering relationships in the US, Europe, and Asia.
Tarry earned a bachelor's degree from Carroll College with a degree in business administration and attended the Rexam management HORIZON program for Senior Leadership Development.
---
Joy Campbell – Senior Vice President of Innovation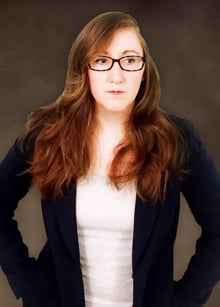 Joy Campbell is the Senior Vice President of Innovation and joined Guy & O'Neill in 2018. She leads all aspects of Innovation from product research and development to manufacturing quality assurance and FDA regulatory compliance. In 2020 Guy & O'Neill achieved a UL Pharmaceutical Audit Report score of 96/100.
Joy brings more than 15 years of experience in the pharmaceutical, OTC, and personal care industry. She has brought over 250 new product releases to market across the United States, Canada, France, China, Hong Kong, and other international markets. Product innovation under Joy's leadership have earned the prestigious Allure Best in Beauty Award and Good Housekeeping Seal. She previously served as Associate Vice President of Technical Services at H2O+ Beauty, a division of Japanese luxury beauty brand Pola.
Joy has her six-sigma green belt certification from DePaul University and holds a Bachelor of Science from North Park University.
---
John Immen – Vice President Retail Sales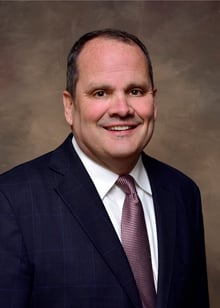 John Immen is Vice President Retail Sales for Guy & O'Neill. In this role, John leads the sales team and external brokers to penetrate new accounts, expand distribution and manage day-day customer operations.
John joined Guy & O'Neill in 2016 as Vice President Retail Sales bringing over 25 years of branded and private label sales and management experience. Previously John worked for Kimberly Clark, InZone Brands, and Oasis Brands. Throughout his career, John led retail selling and broker management efforts at Walmart, Sam's Club, Costco, Walgreen's, CVS, Rite Aid, Family Dollar, Dollar General, Delhaize and Kroger as well as regional chains in the U.S.
John earned a bachelor's degree in business administration from Arizona State University – W.P. Carey School of Business. He is a member of the National Association of Chain Drug Stores (NACDS), Private Label Manufacturers Association (PLMA), Consumer Healthcare Products Association (CHPA) and the Global Market Development Center.
---
John Vavra – Vice President of Operations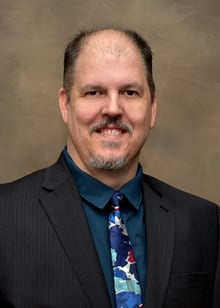 John Vavra is the Vice President of Operations for Guy & O'Neill. John has been an asset to Guy & O'Neill since 2005. His top priority is our employees. Incorporating lean manufacturing and continuous improvement initiatives, John strives to ensure Guy & O'Neill's competitiveness in the marketplace. John is a practitioner in efficiency as evidenced by Guy & O'Neill's operational performance.
Having over 25 years of management and leadership experience and a diverse manufacturing background has allowed John to share his knowledge and experience with the teams. He has mentored and advanced many Production and Operations leaders, which has helped drive the company's world-class efficiencies and culture.
John earned an associate's degree in business management in 2005 from Milwaukee Area Technical College. He was on the Business Management Advisory Committee for the school from 2011 to 2015 and was the Committee Chairman 2014-2015.