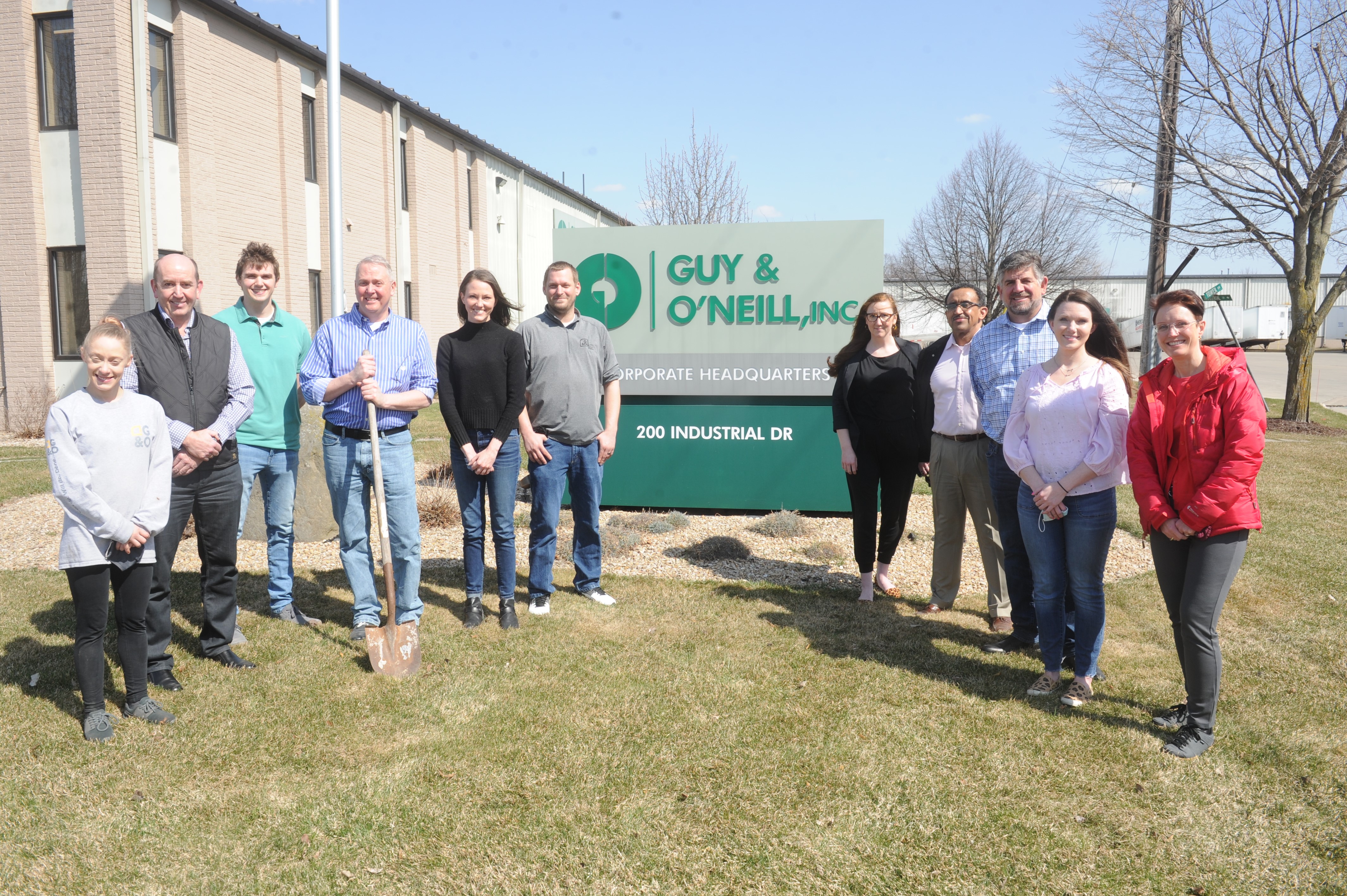 Guy & O'Neill, Inc (Fredonia, WI) is expanding its building footprint due to increased growth during the COVID-19 pandemic. Working around the clock to manufacture disinfecting wipes, hand sanitizing products, and a variety of cleaning products, G&O continues to rapidly grow.
The construction will begin Monday, April 5, 2021 on a 125,000-square-foot warehouse addition on the south end of 200 Industrial Drive. The new building will serve as a warehouse space complete with high-density racking, push-back racking, shipping offices and bathrooms. The addition will also include seven dock doors.
"We continue to grow to meet the needs of our customers, and we need more warehouse space to handle the increased flow of raw materials and finished products through our facility." said Patrick Weber, Supply Chain Director. Added Jeff Brooks, CEO of Guy & O'Neill, "We are pleased to continue to invest in the Fredonia area and appreciative for the community's support of Guy & O'Neill. This warehouse expansion helps support our infrastructure needs, and we continue to look for more employees to join our growing and thriving family."
The project is due to be completed this fall.
Photo Courtesy of Ozaukee Press