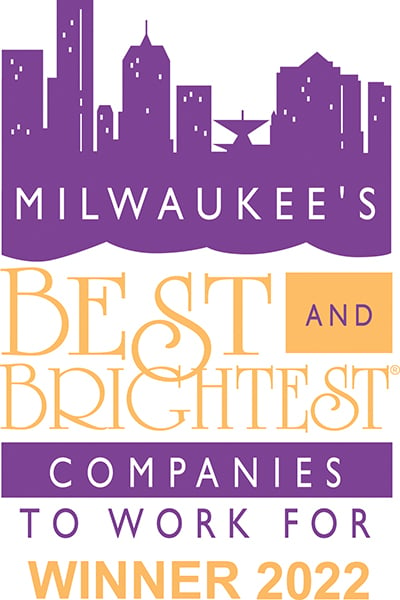 Fredonia, WI, April 1, 2022 — Guy & O'Neill \has been named a Milwaukee's Best and Brightest Companies to Work For® by the National Association For Business Resources for the year 2022. Only companies that distinguish themselves as having the most innovative and thoughtful human resource approaches and employee enrichment programs are given this honor.


"We are proud to be a Milwaukee's Best & Brightest Company for the fourth consecutive year and this recognition is a testament to the high quality of G&O employees and a credit to the amazing culture of collaboration that they engender" said Jeff Brooks, G&O's President and Chief Executive Officer.


G&O was evaluated against a number of key measures relative to other nationally recognized winners. The categories that were scored include Compensation, Benefits and Employee Solutions; Employee Enrichment, Engagement and Retention; Creative Wellness and Wellbeing Solutions; Employee Education and Development; Recruitment and Selection; Employee Achievement and Recognition; Communication and Shared Vision; Diversity, Equity and Inclusion; Work-Life Blend; Community Initiatives and Corporate Responsibility; Leadership Strategy and Company Performance.